At David M Robinson we take pride in offering our clients an unrivalled experience at every step of their journey with us.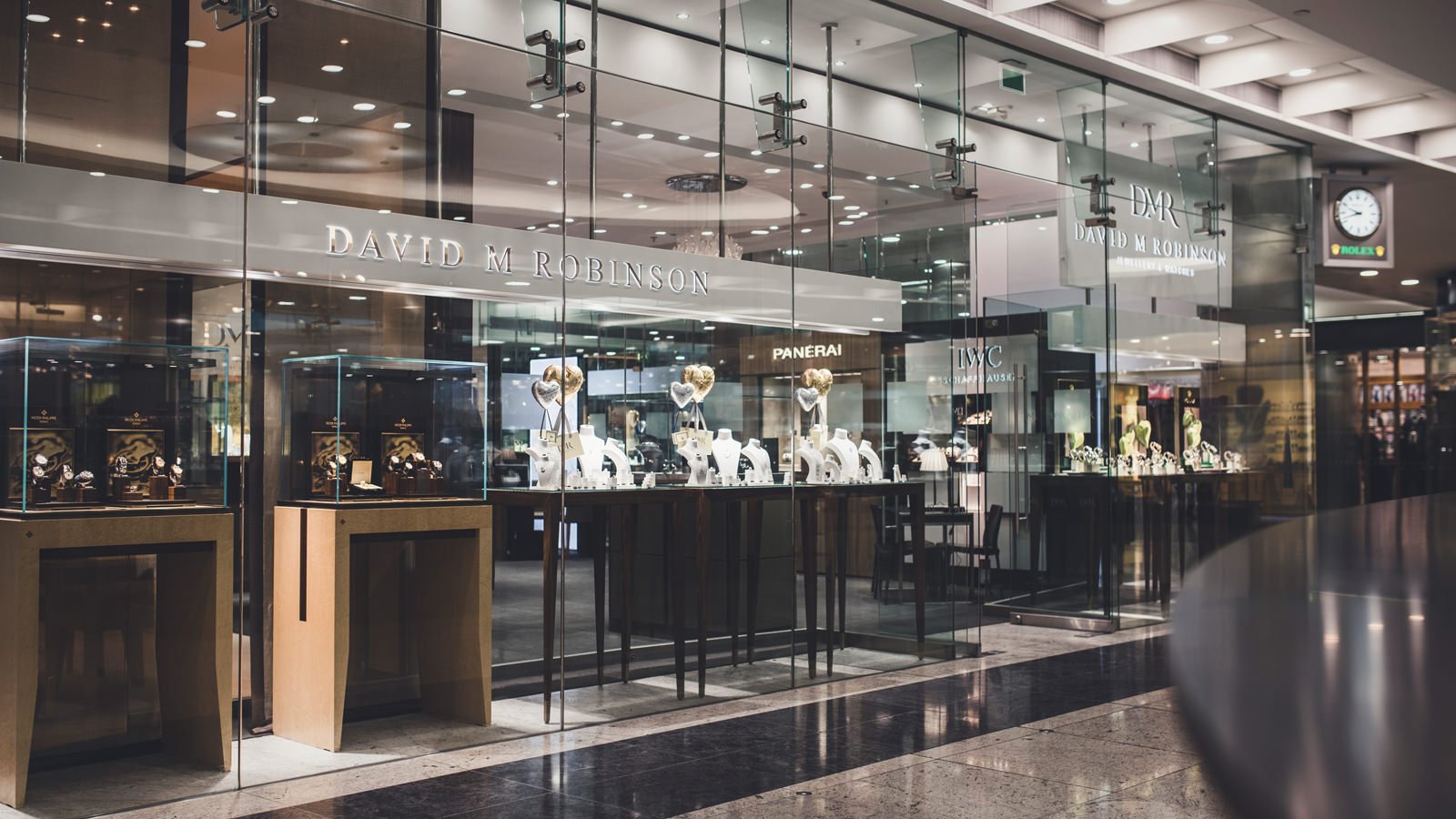 For many, the experience begins in one of our 6 opulent showrooms located across the UK, where our clients are looked after by teams of experienced, welcoming and friendly staff, many of whom are experts in their field.
When our founder David Robinson began work as a goldsmith in a humble Liverpool workshop 50 years ago, he wanted to build his reputation on innovative design, unparalleled craftsmanship and integrity. After half a decade, two De Beers design awards and countless other accolades, DMR still hold those original values at our heart, allowing us to build long lasting relationships with our clients.
We offer a variety of expert services in our different locations which are home to four goldsmiths and two Rolex accredited watchmakers. This enables us to offer our clients bespoke jewellery design and remodelling and complimentary cleaning for their most treasured items. Our reputation in the watch community is highly regarded and we are expanding our Rolex workshop at our Manchester location in December 2016.
If you would like to experience the DMR difference in person you can find us here. We look forward to seeing you soon!